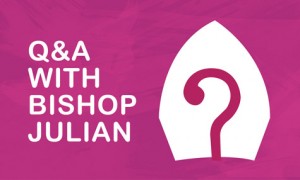 In this episode, Bishop Julian Porteous discusses the philosophy of Darwinism.
Are Catholics allowed to hold Darwin's theories of evolution, and the Darwinism which stems from it? Are there dangers associated with Darwinism and its application to government and society? Bishop Julian answers these questions, and more!
DOWNLOAD (Right click to save)
If you have a question for Bishop Julian, he's just a phone call or an email away: Cradio's number is +612 8005 1530, and our email: [email protected]. And of course you can always contact us on Facebook too.

Subscribe to the podcast on iTunes