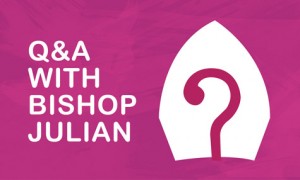 Population: It's a hot topic for supranational governments, national politics, and anyone who listens to news reports about famine while sitting in gridlock on a freeway.
But as the world's population passes 7 billion people, what does Catholic social teaching have to say about all this? Is population the problem? Should we be curbing the population? How does the church approach the typical responses to population issues, and the paths that these responses lead us down? Bishop Julian answers these questions, and more!
If you have a question for Bishop Julian, he's just a phone call or an email away: Cradio's number is +612 8005 1530, and our email: [email protected] And of course you can always contact us on Facebook too.