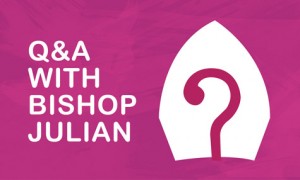 In this brand new episode of Q&A, Bishop Julian Porteous comments on the same-sex marriage bills recently defeated in Australia's Senate and House of Representatives.
Why can't we redefine marriage? Aren't we denying people of their rights? Can't same-sex couples be loving parents too? Bishop Julian answers these questions and more.
DOWNLOAD (Right click to save)
If you have a question for Bishop Julian, he's just a phone call or an email away: Cradio's number is +612 8005 1530, and our email: [email protected]. And of course you can always contact us on Facebook too.

Subscribe to the podcast on iTunes