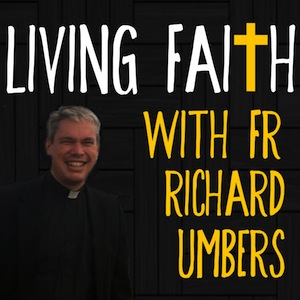 "Things in the world pass away, only love remains in eternity. Only love remains. That love takes its root here and now when we give of ourselves."
Reflecting on the example of Our Lady and the Incarnation of Christ, Fr Richard Umbers challenges us to give our 'yes' to service of God and neighbour in order to make Christ present in our world.
DOWNLOAD (Right click to save) (30 mins)
Connect with Fr Richard on Facebook or Twitter.
Don't miss new episodes of Living Faith: 

Subscribe to the podcast on iTunes

Subscribe to Living Faith via email