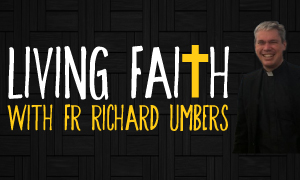 "Our rash faults make trivial price of serious things we have, not knowing them until we know their grave."
– William Shakespeare
In this edition of Living Faith, Fr Richard challenges us to examine where we a faltering in the effort to live holy purity. Drawing on the example of King David, he looks at how seemingly small concessions can lead to big mistakes, particularly in the digital age.
DOWNLOAD (Right click to save) (30 mins)
Rev Dr Richard Umbers is a priest of the Prelature of Opus Dei. He holds a doctorate in Philosophy from the University of Navarre and is currently lecturing at the University of Notre Dame and serving as Chaplain at Warrane College at the University of New South Wales.
Connect with Fr Richard on Facebook or Twitter.
Don't miss new episodes of Living Faith: 

Subscribe to the podcast on iTunes

Subscribe to Living Faith via email