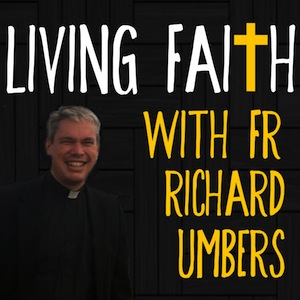 Christ makes Himself truly present to us in the Mass: do we make ourselves truly present to Him? 
In this edition of Living Faith, Fr Richard Umbers reflects on the great gift God has given us in the Holy Sacrifice of the Mass, reminding us to prepare properly, enter in fully and never take it for granted.

DOWNLOAD (Right click to save) (30 mins)
Connect with Fr Richard on Facebook or Twitter.
Don't miss new episodes of Living Faith: 

Subscribe to the podcast on iTunes

Subscribe to Living Faith via email