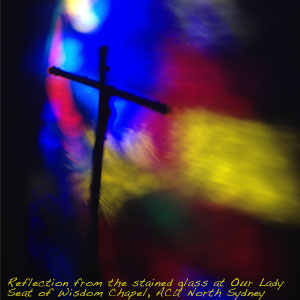 "Whoever does not carry his own cross and come after me cannot be my disciple." (Luke 14:27)
In today's Gospel Christ uses some strong language. What does He mean when He says "if anyone comes to me without hating his father and mother, wife and children, brothers and sisters, and even his own life, he cannot be my disciple"? Fr Roman Wroblewski explains in today's homily.
DOWNLOAD (Right click to save) (4:20 mins)
The homily was recorded at the Our Lady Seat of Wisdom Chapel at Australian Catholic University's MacKillop Campus in North Sydney.