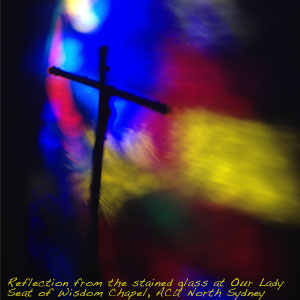 "We hold this treasure in earthen vessels, that the surpassing power may be of God and not from us." (2 Cor 4:7)
Ever felt you're not up to the task God has set for you? You're in good company! In his homily for the Feast of St James, Fr Anthony Casamento reflects on why God calls the weak to hold His treasure.
DOWNLOAD (Right click to save) (3 mins)
The homily was recorded at the Our Lady Seat of Wisdom Chapel at Australian Catholic University's MacKillop Campus in North Sydney.