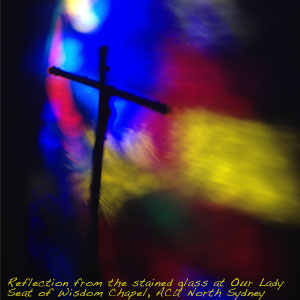 "Even the hairs of your head have all been counted. Do not be afraid. You are worth more than many sparrows." Luke 12:7
Often in life we will experience the fear and anxiety that comes with trying to take matters into our own hands. In this homily on the memorial of St Ignatius of Antioch, Fr Anthony Casamento reflects on Jesus' response to this tendency of ours.
DOWNLOAD (Right click to save) (3 mins)
The homily was recorded at St Mary MacKillop Chapel in North Sydney at a special Mass of thanksgiving organised by Australian Catholic University.