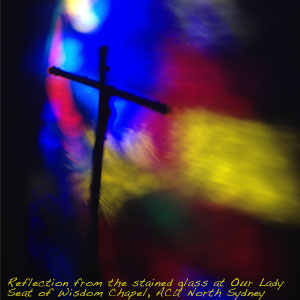 "To be grateful is to recognise the Love of God in everything He has given us – and He has given us everything." – Thomas Merton
Gratitude is not always something that comes easily to us, especially when we find it hard to see beyond our own anxieties and struggles. At thanksgiving Mass at the end of Australian Catholic University's academic year, Fr Roman Wroblewski reflects on how we can grow in gratitude for the many gifts God gives us.
DOWNLOAD (Right click to save) (8 mins)
The homily was recorded at the Our Lady Seat of Wisdom Chapel at Australian Catholic University's MacKillop Campus in North Sydney.