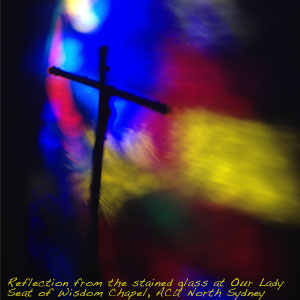 "After my awakening, he will set me close to him, and from my flesh I shall look on God." (Job 19:26)
On Thursday 7 August Australia observed a national day of mourning for the victims of the Malaysia Airlines flight MH17 tragedy. In his homily Fr Roman Wroblewski reflects on the hope that we all hold in times of darkness, and the power of suffering willingly embraced.
DOWNLOAD (Right click to save)(4:05 mins)
The homily was recorded at the Our Lady Seat of Wisdom Chapel at Australian Catholic University's MacKillop Campus in North Sydney.