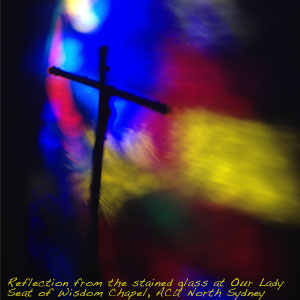 "Just as Jonah became a sign to the Ninevites, so will the Son of Man be to this generation." Luke 11:30
Have you ever wished you could have lived at the same time as Jesus? In this homily for Friday of the 28th week in Ordinary Time, Fr Anthony Casamento looks at how Christ is very much alive and active today.
DOWNLOAD (Right click to save) (3:10 mins)
The homily was recorded at St Mary MacKillop Chapel in North Sydney at a special Mass of thanksgiving organised by Australian Catholic University.