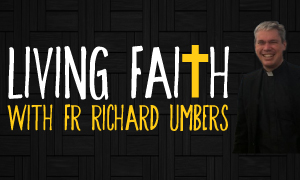 New technologies have revolutionised the way we communicate, but are they preventing us from fostering lasting friendships? Are we more prepared to beat our 'friends' over the head with the Catechism than we are to truly seek their good?  In this edition of Living Faith, Fr Richard looks at how to be an imitator of Christ is to be a true friend to others. 
DOWNLOAD (Right click to save) (30 mins)
Rev Dr Richard Umbers is a priest of the Prelature of Opus Dei. He holds a doctorate in Philosophy from the University of Navarre and is currently lecturing at the University of Notre Dame and serving as Chaplain at Warrane College at the University of New South Wales.
Connect with Fr Richard on Facebook or Twitter.
Don't miss new episodes of Living Faith: 

Subscribe to the podcast on iTunes

Subscribe to Living Faith via email