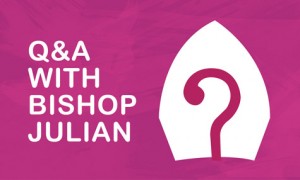 "I'm spiritual, but not religious." This has become a catch-cry in a post-modern age by those who wish to distance themselves from "organised religion", or certain forms of religion, yet still wish to maintain a sense of the spiritual or transcendent.
What does this notion of "spirituality without religion" mean? What are the problems associated with such a position? Where does it come from? Does "spirituality without religion" make sense, especially in regards to the Catholic Church? Bishop Julian answers these questions, and more!
If you have a question for Bishop Julian, he's just a phone call or an email away: Cradio's number is +612 8005 1530, and our email: [email protected] And of course you can always contact us on Facebook too.