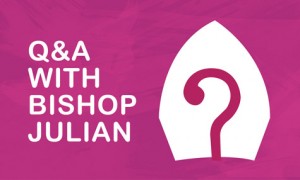 "Where is that in The Bible?" When this is asked of Catholics, at times it may be a genuine inquiry about a reference in Scripture, but at others it may be more of a challenge to Catholic Tradition.
Yet how do Catholics approach Sacred Scripture, and what role does it play in the Faith? Is Scripture the sole source of revelation? Do Catholics reject The Bible in forming their faith? Do Catholics need to know Scripture, and if so, how can they engage better with Scripture? Bishop Julian answers these questions, and more!
If you have a question for Bishop Julian, he's just a phone call or an email away: Cradio's number is +612 8005 1530, and our email: [email protected] And of course you can always contact us on Facebook too.