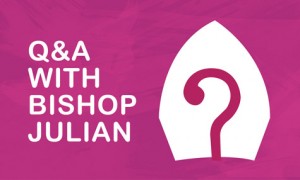 In this episode, Bishop Julian Porteous discusses the notion of "Cafeteria Catholicism" – a term that is being increasingly used to describe trends within the Catholic Church.
What does "Cafeteria Catholic" mean? What is behind this behavioural trend? Does its condemnation mean the Church is only for the perfect? Bishop Julian answers these questions, and more!
DOWNLOAD (Right click to save)
If you have a question for Bishop Julian, he's just a phone call or an email away: Cradio's number is +612 8005 1530, and our email: [email protected]. And of course you can always contact us on Facebook too.

Subscribe to the podcast on iTunes