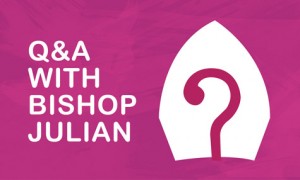 In this episode, Bishop Julian Porteous addresses the Year of Faith – an initiative for the whole Church declared by Pope Benedict XVI, running from the 11th of October 2012 until the 24th of November 2013.
What exactly is the Year of Faith, and why do we need a year dedicated to the specific topic of faith? What does Pope Benedict XVI – who declared the year – have to say about faith? What are the opportunities given to Catholics in responding to this Year of Faith? Bishop Julian answers these questions, and more.
DOWNLOAD (Right click to save)
If you have a question for Bishop Julian, he's just a phone call or an email away: Cradio's number is +612 8005 1530, and our email: [email protected]. And of course you can always contact us on Facebook too.

Subscribe to the podcast on iTunes