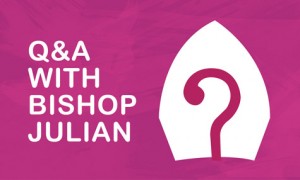 "I think he already is bringing a freshness to the papacy… I think we're really blessed… we've got a man who God will inspire and lead in such a way that we'll see the Church strengthened through his papacy."
In this episode of Q&A Bishop Julian shares his reflections on Pope Francis, the significance of his being the first South American Pope and his choice of the name Francis.
DOWNLOAD (Right click to save) (18mins)
If you have a question for Bishop Julian, he's just a phone call or an email away: Cradio's number is +612 8005 1530, and our email: [email protected] . And of course you can always contact us on Facebook too.

Subscribe to the podcast on iTunes