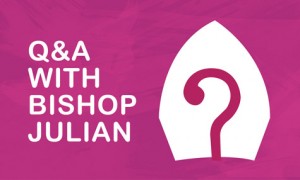 In this episode, Bishop Julian Porteous looks at the "Resurrection of the Body" – a statement of belief in the Apostles' Creed and therefore of most of Christianity.
But does this mean a literal resurrection like that of Christ? What exactly does the resurrection mean? What is the body, and why is it essential to who we are? Bishop Julian answers these questions, and more!
DOWNLOAD (Right click to save)
If you have a question for Bishop Julian, he's just a phone call or an email away: Cradio's number is +612 8005 1530, and our email: [email protected]. And of course you can always contact us on Facebook too.

Subscribe to the podcast on iTunes