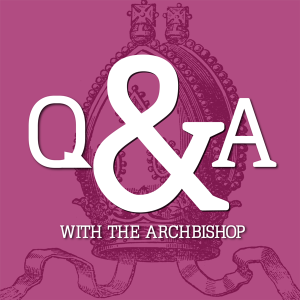 Many of us have heard about the healthcare scheme known as 'ObamaCare' in the United States requiring employers to fund abortion and contraception. In this edition of Q&A we look at what this legislation means for us: what is happening to religious freedom in liberal democracies? How should we respond? What are our grounds for objecting to such legislation?
Archbishop Julian teams up with Jess & Alex to provide an exploration of these issues. He also looks at natural law, the danger of relativism and the necessity of establishing that there is in fact a moral truth.
DOWNLOAD (Right click to save) (25:30mins)
If you have a question for Archbishop Julian, he's just a phone call or an email away: Cradio's number is +612 8005 1530, and our email: [email protected] . And of course you can always contact us on Facebook too.

Subscribe to the podcast on iTunes