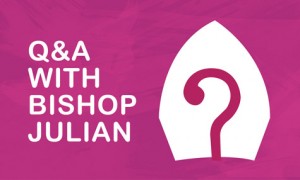 In this episode, Bishop Julian Porteous explores evangelisation, and its meaning in contemporary life.
Why is there such a focus on evangelisation in the Church? Has evangelisation taken on a new meaning in recent times? Do lay people need to evangelise, or should it be up to just clergy and religious? Bishop Julian answers these questions, and more!
DOWNLOAD (Right click to save)
If you have a question for Bishop Julian, he's just a phone call or an email away: Cradio's number is +612 8005 1530, and our email: [email protected]. And of course you can always contact us on Facebook too.

Subscribe to the podcast on iTunes