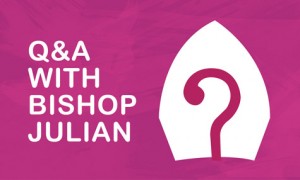 Are Catholics getting a 'fair-go' in the media? How do we respond to increasingly hostile representations of the Church? Can you make a difference?
In this episode of Q&A Bishop Julian, Jovina and Jeremy sit down to discuss Australian media and the Church.
DOWNLOAD (Right click to save)(19 mins)
If you have a question for Bishop Julian, he's just a phone call or an email away: Cradio's number is +612 8005 1530, and our email: [email protected] . And of course you can always contact us on Facebook too.

Subscribe to the podcast on iTunes