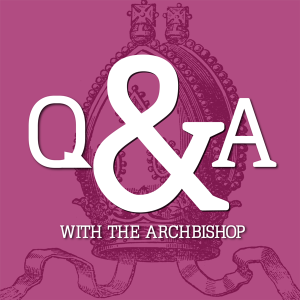 After a bit of a hiatus while the Archbishop settled into his new Archdiocese, Q&A with Archbishop Julian is back! Jess & Alex are your new hosts, putting the Archbishop in the hot seat on a fortnightly basis.
In this edition they discuss the problem of rapid technological development and adoption. Does the advancement of communications technology improve our relationships, or damage them? How can we ensure our consumption of digital content doesn't consume us?
DOWNLOAD (Right click to save) (17 mins)
If you have a question for Archbishop Julian, he's just a phone call or an email away: Cradio's number is +612 8005 1530, and our email: [email protected] . And of course you can always contact us on Facebook too.

Subscribe to the podcast on iTunes