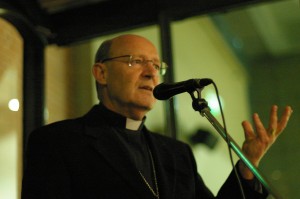 What role does Grace play in our salvation? How do we understand this in light of Catholic teachings on faith and works?
In this December 2012 talk Bishop Julian Porteous explores how we as Catholics understand Grace. He looks at how we can fall into the trap of believing salvation is obtained by our own efforts and explains the role of good works as a fruit of Grace.
DOWNLOAD (Right click to save)
Bishop Julian has just launched a brand new book, Become What You Are, exploring Christian character and virtue. Find out more at Connor Court Publishing or Mustard Seed Bookshop.