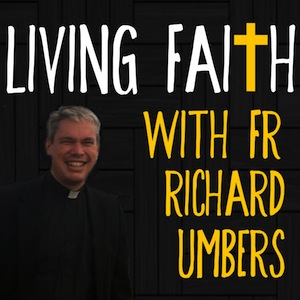 "It is that same sacrifice that cost You, Lord Your life. Your blood. United to Your divine eternity, that sacrifice of obedience to the will of the Father transcends all times. It in that way is able to be made present to each time, when heaven comes down on the altar in the Mass". 
In this edition of Living Faith, Fr Richard urges us to grow in appreciation of what takes place in the Holy Sacrifice of the Mass.
DOWNLOAD (Right click to save)(28 mins)
Connect with Fr Richard on Facebook or Twitter.
Don't miss new episodes of Living Faith: 

Subscribe to the podcast on iTunes

Subscribe to Living Faith via email