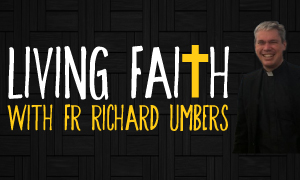 How could someone like Judas, one of Christ's closest 12, become His betrayer?
Fr Richard Umbers reflects on how lukewarmness and spiritual laziness can be the downfall of any of us. He points out some of the common pitfalls to watch out for, and reminds us to be diligent and 'watch and pray' with Christ.
DOWNLOAD (Right click to save)(30 mins)
Rev Dr Richard Umbers is a priest of the Prelature of Opus Dei. He holds a doctorate in Philosophy from the University of Navarre and is currently lecturing at the University of Notre Dame and serving as Chaplain at Warrane College at the University of New South Wales.
Connect with Fr Richard on Facebook or Twitter.
Don't miss new episodes of Living Faith: 

Subscribe to the podcast on iTunes

Subscribe to Living Faith via email