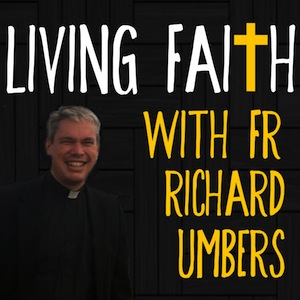 "People will come to know You Jesus, so far as we present Your very image to others with our own lives. That is the work of the Holy Spirit in our soul, with knowledge and then with action". 
As we prepare for Pentecost, Fr Richard Umbers leads us in a reflection on the action of the Holy Spirit in the Apostles at Pentecost, in our own lives today, and in the life of the Church.
DOWNLOAD (Right click to save) (30 mins)
Connect with Fr Richard on Facebook or Twitter.
Don't miss new episodes of Living Faith: 

Subscribe to the podcast on iTunes

Subscribe to Living Faith via email