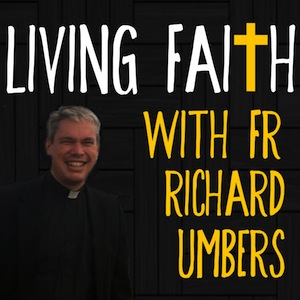 "What a difference it makes when we front up to confession, we go down on our knees and we say things just as they are…"
It's easy to get into the habit of lying to ourselves and to others out of fear of failure or our desire to maintain the approval of others. In this edition of Living Faith, Fr Richard Umbers challenges us to be sincere, particularly in spiritual direction, so that we may grow in humility and holiness.
DOWNLOAD (Right click to save)(30 mins)
Connect with Fr Richard on Facebook or Twitter.
Don't miss new episodes of Living Faith: 

Subscribe to the podcast on iTunes

Subscribe to Living Faith via email