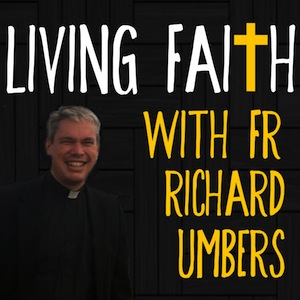 "It's not about it being 'my' idea, it's about the truth. It's not about 'I' doing this, but that the good be done… and if we are truly working, Lord, in Your service, if everything goes belly-up it doesn't matter… we know that it's not about 'me' achieving 'my' goals, it's about God having things as He wants them to be…" 
In this edition of Living Faith, Fr Richard Umbers challenges us to reflect on where we fall short in our service of others, and particularly where a lack of humility can taint our efforts. 
DOWNLOAD (Right click to save) (28:30 mins)
Connect with Fr Richard on Facebook or Twitter.
Don't miss new episodes of Living Faith: 

Subscribe to the podcast on iTunes
Subscribe to Living Faith via email