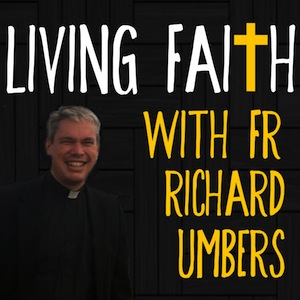 "When we come before You, Lord, in the   Blessed Sacrament we know that this is the God Who became one of us for me. This is the God Who is now under the appearances of bread for me, this is the God Who's always available and is treated so badly by so many… Lord, You come out to meet us…"
In this edition of Living Faith, Fr Richard leads us to reflect on the Most Sacred Heart of Jesus, the Immaculate Heart of Mary, and how after their example we cannot shy away from suffering that comes from pure love.
DOWNLOAD (Right click to save) (30 mins)
Connect with Fr Richard on Facebook or Twitter.
Don't miss new episodes of Living Faith: 

Subscribe to the podcast on iTunes

Subscribe to Living Faith via email