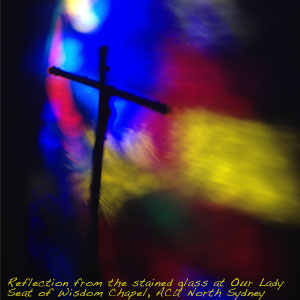 "Blessed are those servants whom the master finds vigilant on his arrival." (Luke 12:37)
Patience is rarely something that comes easily to us, but in today's Gospel Christ encourages us to be patient, and remain vigilant. Fr Roman Wroblewski reflects on what this means in his homily for Tuesday in the 29th week in ordinary time.
DOWNLOAD (Right click to save) (4:10 mins)
The homily was recorded at the Our Lady Seat of Wisdom Chapel at Australian Catholic University's MacKillop Campus in North Sydney.