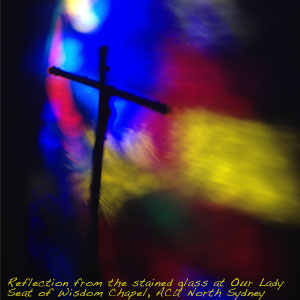 "The lamp of the body is the eye. If your eye is sound, your whole body will be filled with light; but if your eye is bad, your whole body will be in darkness." (Matt 6:22-23)
In his homily for Friday of the 11th Week in Ordinary Time, Fr Anthony Casamento reflects on the eyes as an indication of you spiritual health: what are they fixed on?
DOWNLOAD (Right click to save) (3:16 mins)
The homily was recorded at the Our Lady Seat of Wisdom Chapel at Australian Catholic University's MacKillop Campus in North Sydney.