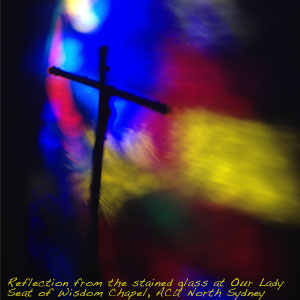 "The Kingdom of heaven is like a mustard seed that a person took and sowed in a field. It is the smallest of all the seeds, yet when full-grown it is the largest of plants." (Matt 13:31)
What appears tiny and insignificant in the eyes of man is often great in the eyes of God. So was the life of the simple Capuchin priest Solanus Casey: too simple to even be allowed to preach, he served as a doorman and in doing so revealed to us a great truth about the life of holiness. Fr Anthony Casamento reflects in his homily for Monday of the 17th week in Ordinary Time.
DOWNLOAD (Right click to save) (3 mins)
The homily was recorded at the Our Lady Seat of Wisdom Chapel at Australian Catholic University's MacKillop Campus in North Sydney.