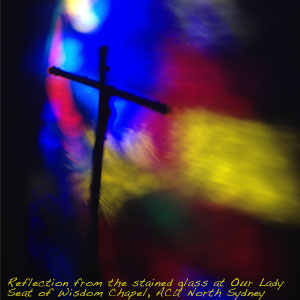 "Lord, You are the greatest treasure we could ever find; help us to wake up with You on our mind and Your praises on our lips". 
In his homily for Wednesday of the 17th week in ordinary time, Fr Anthony Casamento reminds us of the captivating beauty of Christ, our greatest treasure.
DOWNLOAD (Right click to save)(2:30 mins)
The homily was recorded at the Our Lady Seat of Wisdom Chapel at Australian Catholic University's MacKillop Campus in North Sydney.