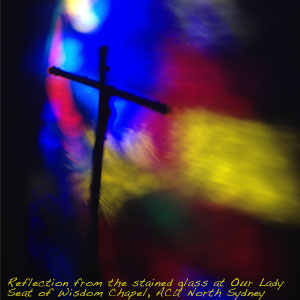 "If I give away everything I own, and if I hand my body over so that I may boast but do not have love, I gain nothing." (1 Cor 13:3)
Sydney's Bishop Terry Brady visited Australian Catholic University's (ACU) North Sydney Campus to offer Mass for the memorial of St Robert Bellarmine. In his homily he reflects on the core of Christianity, and the one thing we will be measured by in the end.
DOWNLOAD (Right click to save) (7:30 mins)
The homily was recorded at St Mary MacKillop Chapel in North Sydney at a special Mass of thanksgiving organised by Australian Catholic University.