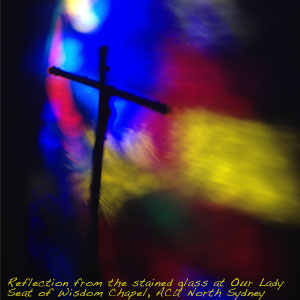 Sometimes when we struggle or when God seems silent we can begin to doubt His presence in our lives. In this homily for Friday of the 26th week in Ordinary Time, Fr Anthony Casamento reflects on the experience of Job, and how as our Loving Father, God is always beside us, delighting in us and protecting us.
DOWNLOAD (Right click to save) (3 mins)
The homily was recorded at St Mary MacKillop Chapel in North Sydney at a special Mass of thanksgiving organised by Australian Catholic University.