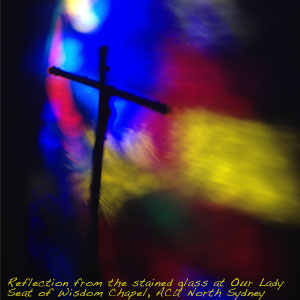 "Jesus, you have given your life for us. Help us to put our lives in your hands…".  
In his homily for the Solemnity of St Mary of the Cross MacKillop, Fr Anthony speaks on how although we may not have the fearlessness and faith of a daring acrobat right now, we can – like St Peter – continuously entrust ourselves to God.
DOWNLOAD (Right click to save) (3:25)
The homily was recorded at the Our Lady Seat of Wisdom Chapel at Australian Catholic University's MacKillop Campus in North Sydney.