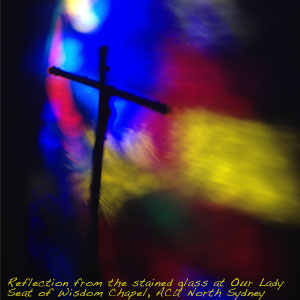 "So do not worry about tomorrow: tomorrow will take care of itself. Each day has enough trouble of its own." (Matt 6:34)
In this homily on the solemnity of St Mary of the Cross, Fr Joseph Guinea reflects on the Australian saint's great example of trust in the providence of God.
DOWNLOAD (Right click to save) (2:55 mins)
The homily was recorded at the Our Lady Seat of Wisdom Chapel at Australian Catholic University's MacKillop Campus in North Sydney.