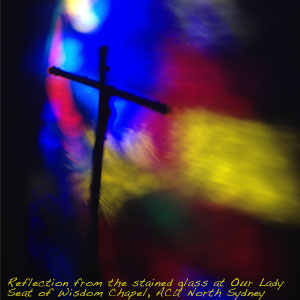 St John the Baptist was able to recognise and rejoice in the presence of Christ before he even left the womb. Do we recognise God's presence as a cause to rejoice? Fr Anthony Casamento reflects in this homily for the Solemnity of the Nativity of St John the Baptist.
DOWNLOAD (Right click to save) (3 mins)
The homily was recorded at the Our Lady Seat of Wisdom Chapel at Australian Catholic University's MacKillop Campus in North Sydney.