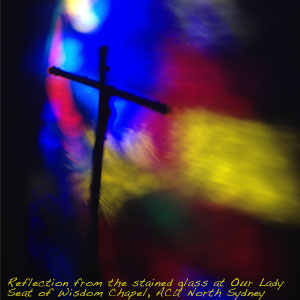 We are all called by Christ to 'make disciples of all the nations', but where do we start? What do we say? In his homily for Friday of the 14th week in ordinary time, Fr Anthony Casamento reflects on Jesus' response:  "do not worry… for it will not be you who speak, but the Spirit of your Father speaking through you".
DOWNLOAD (Right click to save)(2:45)
The homily was recorded at the Our Lady Seat of Wisdom Chapel at Australian Catholic University's MacKillop Campus in North Sydney.