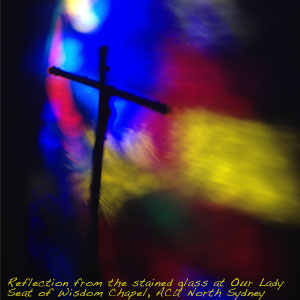 "A strong and heavy wind was rending the mountains and crushing rocks before the LORD—but the LORD was not in the wind. After the wind there was an earthquake— but the LORD was not in the earthquake. After the earthquake there was fire—but the LORD was not in the fire. After the fire there was a tiny whispering sound." (1 Kings 19:11-12)
In his homily for Friday of the 10th Week in Ordinary Time, Fr Anthony Casamento challenges us to pay attention to the voice of God in our day.
DOWNLOAD (Right click to save) (3:07 mins)
The homily was recorded at the Our Lady Seat of Wisdom Chapel at Australian Catholic University's MacKillop Campus in North Sydney.