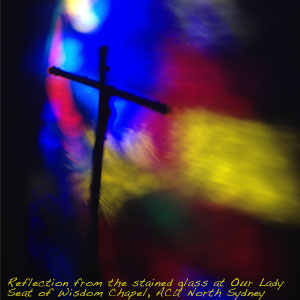 In his homily for the Feast of St Mary Magdelene, Fr Anthony Casamento reflects on how Christ chose Mary to be apostle to the apostles in spite of her troubled past. Likewise, Christ calls us in spite of our past failings.
DOWNLOAD (Right click to save)(3 mins)
The homily was recorded at the Our Lady Seat of Wisdom Chapel at Australian Catholic University's MacKillop Campus in North Sydney.