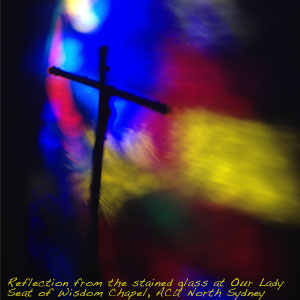 Reflecting on the Gospel reading for Wednesday of the 27th week in Ordinary Time, Fr Roman Wroblewski asks: why is there no mention of Christ or the Christian mysteries in the Our Father? It is because Jesus is giving us His own prayer!
DOWNLOAD (Right click to save) (4:10 mins)
The homily was recorded at the Our Lady Seat of Wisdom Chapel at Australian Catholic University's MacKillop Campus in North Sydney.