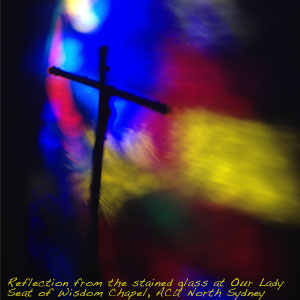 "Seeing where we still fall short doesn't have to drive us away from God… it should move us to receive Him with more hope and more trust in His grace".  
In his homily for the Solemnity of the Transfiguration of the Lord, Fr Anthony reminds us of the transformative power of Christ present in the Most Holy Eucharist. 
DOWNLOAD (Right click to save)(2:50 mins)
The homily was recorded at the Our Lady Seat of Wisdom Chapel at Australian Catholic University's MacKillop Campus in North Sydney.