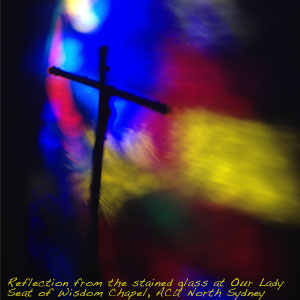 "Martha, Martha, you are anxious and worried about many things. There is need of only one thing." (Luke 10:41-42)
In his homily for Tuesday of the 18th Week in Ordinary Time, Fr Roman Wroblewski SDS reflects on Christ's criticism of the pharisees, and how the law calls us to freedom, not to legalism.
DOWNLOAD (Right click to save) (4:05 mins)
The homily was recorded at the Our Lady Seat of Wisdom Chapel at Australian Catholic University's MacKillop Campus in North Sydney.