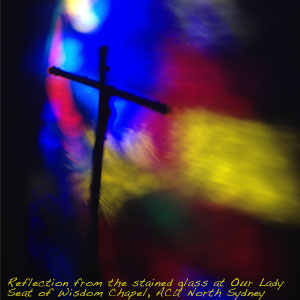 "On the way they entered a Samaritan village to prepare for his reception there, but they would not welcome him" Luke 9:52-53
Many times in life we come up against difficulties which we may feel inclined to avoid or escape. In his homily for Tuesday of the 26th Week in Ordinary Time, Fr Roman  Wroblewski reflects on how we are called to embrace these crosses with hope and trust in God.
DOWNLOAD (Right click to save) (4:10 mins)
The homily was recorded at the Our Lady Seat of Wisdom Chapel at Australian Catholic University's MacKillop Campus in North Sydney.