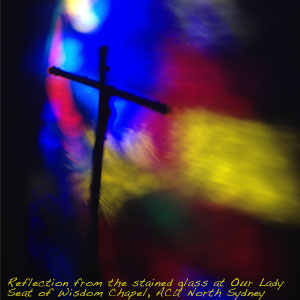 "No one who sets a hand to the plow and looks to what was left behind is fit for the Kingdom of God." (Luke 9:62)
In his homily for the feast of St Therese of Lisieux, Fr Roman  Wroblewski reflects on how our own agendas can get in the way of being true disciples of Christ. Christ is asking us: are we willing to give it all up for Him?
DOWNLOAD (Right click to save) (4:10 mins)
The homily was recorded at the Our Lady Seat of Wisdom Chapel at Australian Catholic University's MacKillop Campus in North Sydney.