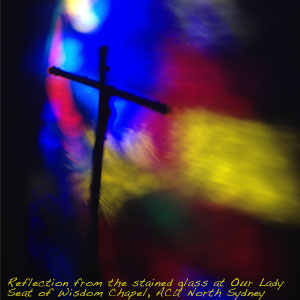 "Martha, Martha, you are anxious and worried about many things.  There is need of only one thing." (Luke 10:41)
Reflecting on the readings for Tuesday of the 27th week in Ordinary Time, Fr Roman Wroblewski asks us: are we striving to strike the balance between service and contemplation?
DOWNLOAD (Right click to save) (4:10 mins)
The homily was recorded at the Our Lady Seat of Wisdom Chapel at Australian Catholic University's MacKillop Campus in North Sydney.