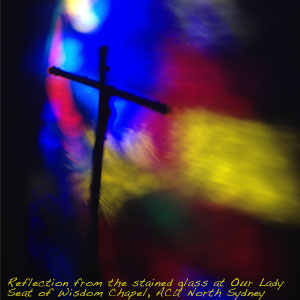 In today's Gospel we hear many excuses by men who reject the landowner's invitation. Are we like those men, giving excuses as to why we can't accept Christ's daily invitations? In his homily for Tuesday in the 31st Week in Ordinary Time,  Fr Roman Wroblewski challenges us to stop making excuses and be available to Christ, His Church and each other.
DOWNLOAD (Right click to save)(4:20 mins)
The homily was recorded at the Our Lady Seat of Wisdom Chapel at Australian Catholic University's MacKillop Campus in North Sydney.