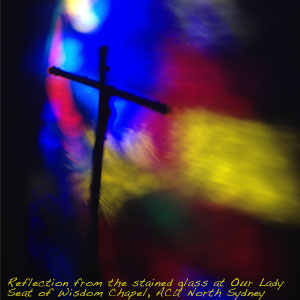 "Make a joyful noise to the Lord, all the lands! Serve the Lord with gladness!
Come into his presence with singing!" (Psalm 100:2)
In this homily for the memorial of Saints Cornelius and Cyprian, Fr Anthony reflects on the love of Christ, the Good Shepherd, as the cause of our joy.
DOWNLOAD (Right click to save) (3:20 mins)
The homily was recorded at St Mary MacKillop Chapel in North Sydney at a special Mass of thanksgiving organised by Australian Catholic University.